GeoView Enterprise edition enables running your corporate "cloud" solution for georeferenced imagery and video capturing, sharing and publishing. Leave security concerns behind, as your sensitive data stays behind your company's firewall. It is you who decide how, what, where and when gets recorded, and which users and departments may gain access to recorded material. Manage and share data across specified domain boundaries, or choose to publish over Internet via wide range of available services. Versatile GeoView API enables integration with your existing solutions and building custom data providers.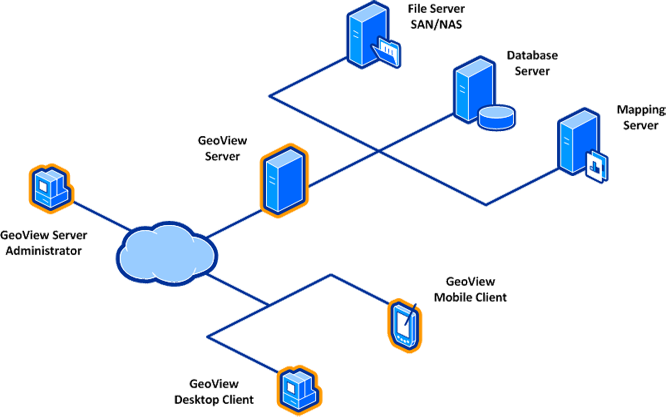 GeoView Enterprise system architecture
Arkance Systems Benelux also provides additional GeoView Enterprise manuals and tutorials:
Please read following chapters before start using the tools:
Installation - GeoView Enterprise-specific installation procedure tips.