GeoView Server represents application server containing a comprehensive service layer model. It also acts as a set of components accessible to the software developers through feature-rich APIs. Server application provides both facilities to maintain recordings spatial data store, manage related user credentials, as well as automate processing of uploaded recordings data.
Customization

- guidelines on server customization and available options.

E-mail templates

- available HTML template documents used for e-mail reporting.

Command-line tool

- providing server management, testing and customization capabilities.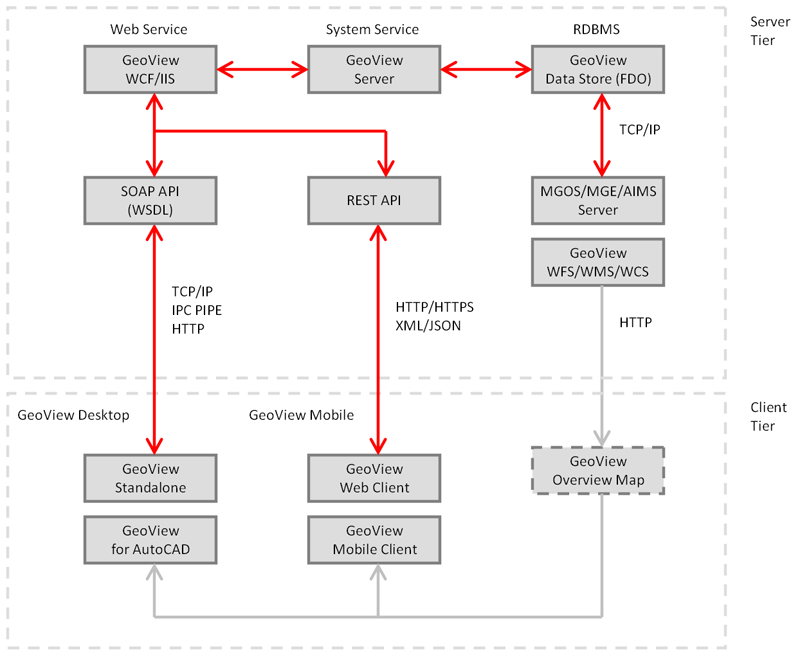 GeoView Server system architecture