When creating overview map layout template for GeoView for AutoCAD, please keep in mind following:
Layout template settings should be taken care of only in case you're using overview map document template (default case).

Printer/plotter name has to be set to "PublishToWeb JPG.pc3", since plot output is actually a bitmap.

When "plotting" to bitmap you need to set output pixel resolution (higher value is better), rather than plot scale.

Drawing orientation in layout should be set to Landscape; you can use overview map rotation option to fix it in final document.
One of the possible examples of layout template settings: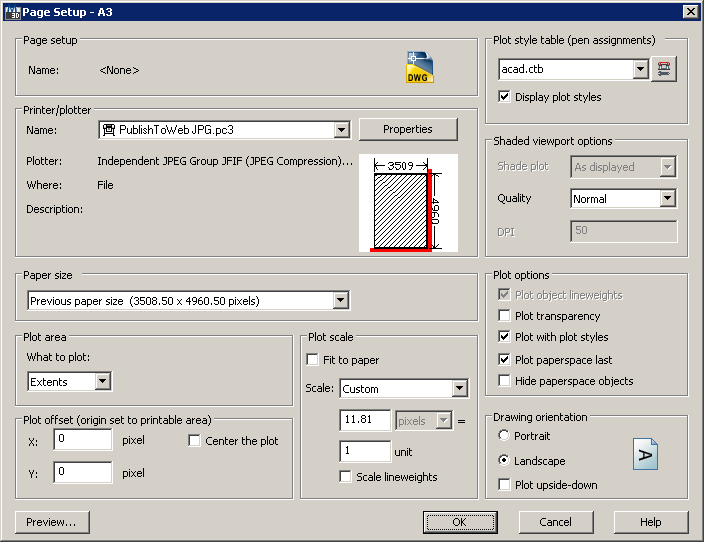 AutoCAD layout template settings