It is possible to repair the existing GeoView installation if it gets corrupted due to system failures, or user accidentally removing some of the application components. You can use Programs and Features on Windows Vista / 7 / 8 (or Add or Remove Programs on Windows XP) to repair the installation. Once in a Programs and Features dialog's, select the GeoView item from the installed applications list and click on the Change button in the menu bar (above the applications list):
The GeoView InstallShield Wizard dialog gets displayed. To continue, click Next button. To cancel installation (at this or any other point), click Cancel button.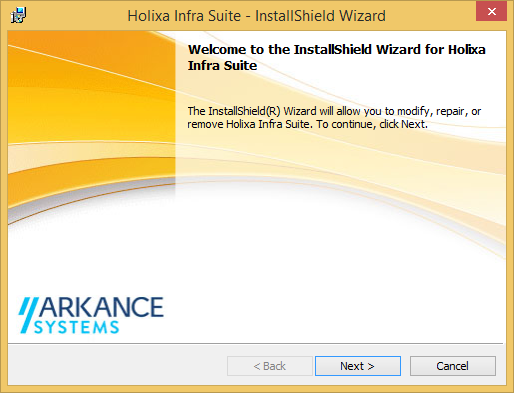 GeoView InstallShield Wizard
The Program Maintenance wizard page opens, letting you perform installation maintenance operations. Select Repair radio button and click Next button to continue.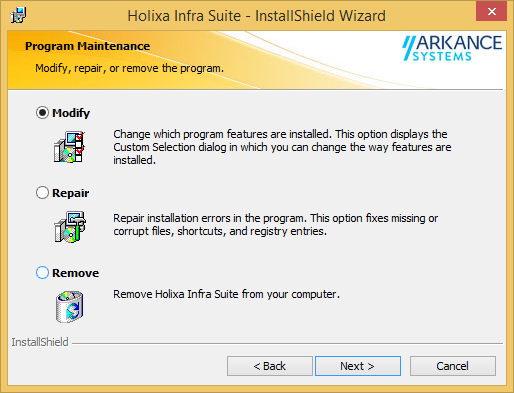 InstallShield Wizard program maintenance
Finally, the Ready to Repair the Program wizard page is reached. To proceed with application modification, click Install button.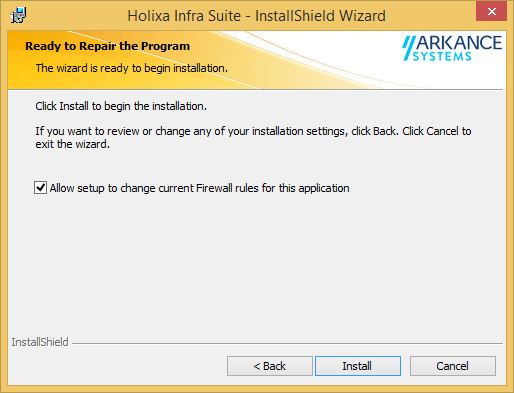 InstallShield Wizard ready to repair the program
Depending on type of error that occured in your system, installer may require additional dependencies stored in the original Setup.exe file. If you have the file stored on your disk, click on Yes button and select the Setup.exe file. Or you may click No button and immediatelly proceed with installation: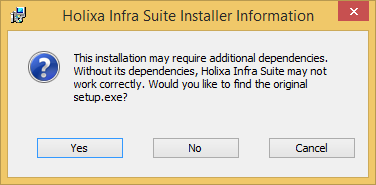 InstallShield installer information dialog
Installation repair procedure begins now, adding any missing application component onto your computer. The procedure may take a few minutes to finish. You can always click the Cancel button to cancel and roll back the application modifications.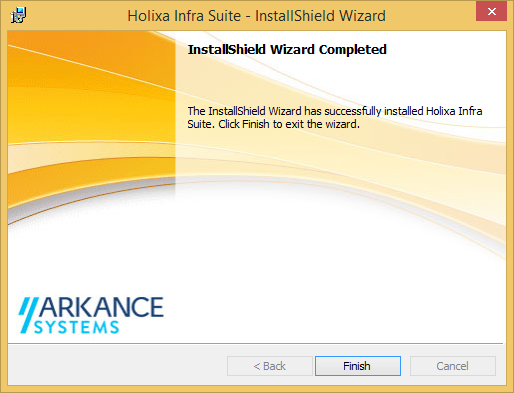 InstallShield Wizard installing GeoView
If everything runs as expected, the InstallShield Wizard Completed wizard page is displayed - an indicator that GeoView is correctly repaired. Click on Finish button to close the wizard.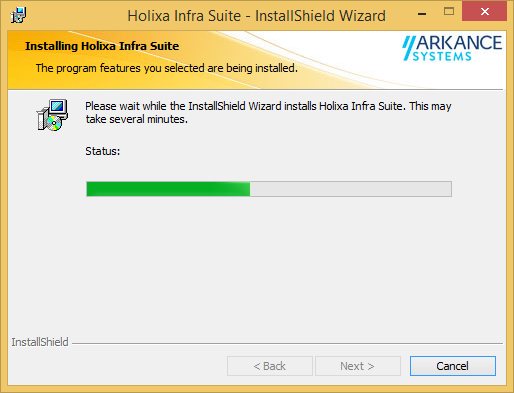 GeoView InstallShield Wizard completed